Scoliosis – From Our Mississauga, ON Chiropractor's Perspective at Active Family Chiropractic and Wellness Centre
Scoliosis is a common problem, affecting about 5 percent of children and adolescents and around 2 to 3 percent of the general population. It is the number one spinal problem affecting school-aged children, with an onset between 10-15 years old. However, as common as it is, the causes of scoliosis still aren't generally well-understood. It's a longstanding condition in the spine that results from development that goes "off center" or the spine develops sideways, so it curves into the shape of an "S" or "C". This often leads to a lot of back pain.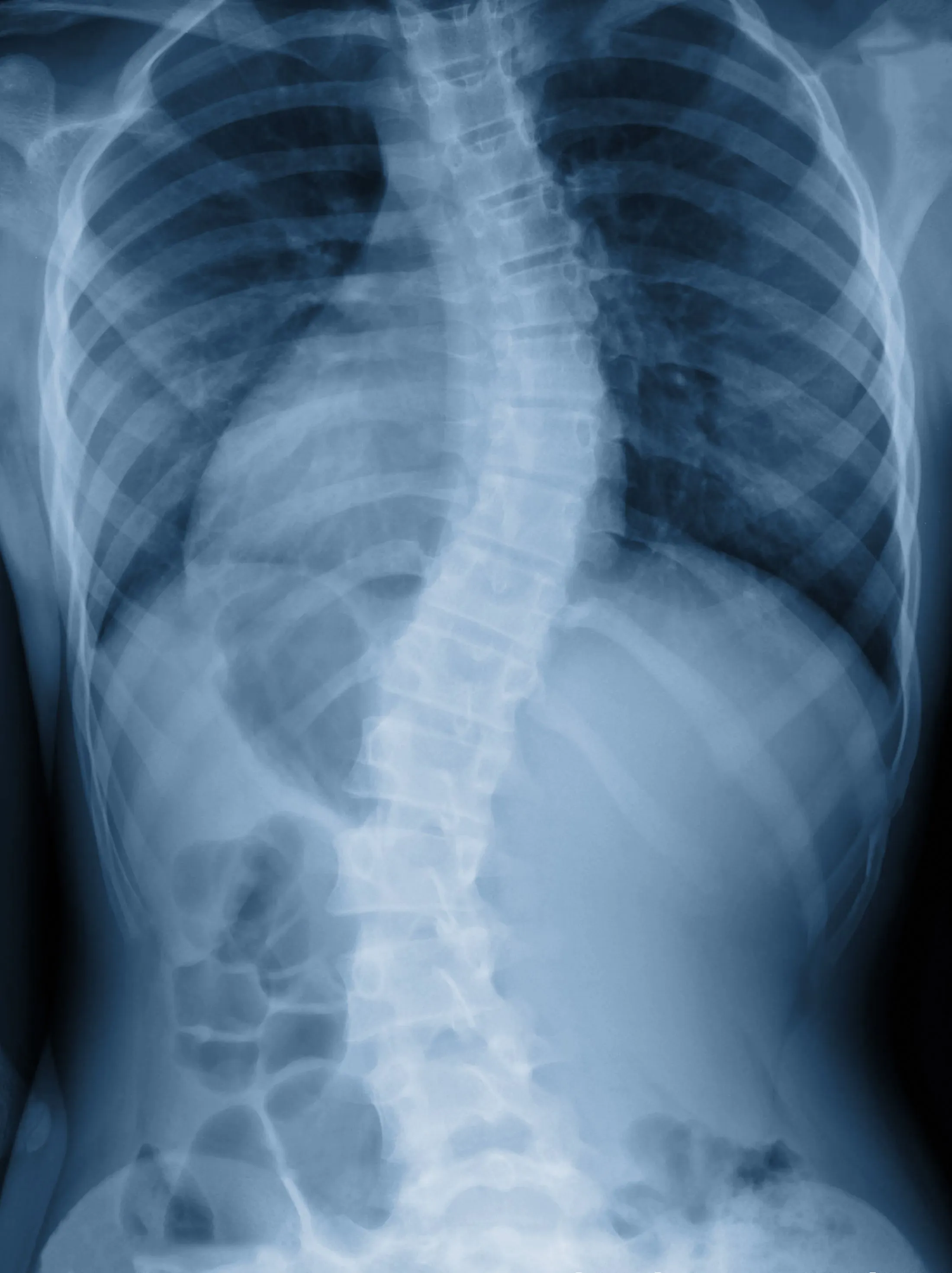 Unfortunately, when a patient gets a diagnosis of scoliosis from a doctor, they're told it is "idiopathic", meaning that the cause of the scoliosis isn't entirely known. This makes it difficult to find a definitive treatment for such a condition. It is believed that its cause is a combination of genetic, lifestyle and environmental factors, such as diet, family history, POOR POSTURE, hormonal imbalances, poor brain signaling or improper development. For many years, it was somewhat of a mysterious condition, and though of as a difficult problem to treat. Although there is no definitive cure for scoliosis, what we've learned recently from research is to address the underlying cause, and fixing the spinal problem at its root. Braces, anti-inflammatory medications and spinal fusion surgery might be the norm for treating a developed scoliosis, but unfortunately these not only come with certain risks, but also don't fully address what's happening below the surface.
Even with natural treatments, there still isn't a definitive cure for scoliosis. However, people can see improvements from 10 to 30 percent within just several months while undergoing certain chiropractic adjustments along with targeted spinal exercises. Most importantly, such treatments can also help stop the spinal curvature from progressing further and therefore prevent any unnecessary surgeries that cannot be reversed once performed.
Signs and symptoms of scoliosis usually first appear during adolescent years, especially when one is going through a growth spurt or puberty. However, signs and symptoms of a scoliosis may not even present themselves until older adulthood.
Here are Some of the Common Signs and Symptoms of Scoliosis:
Back pain (which is usually the primary concern for most scoliosis patients)
A leaning of the entire body to one side
One shoulder blade or hip seems to be higher than the other
An uneven waistline
The head is off-centre above the shoulders and might not sit directly above the pelvis/midline
Spine can appear to grow sideways, often in an "S" or "C" shape
Can lead to tingling or numbness into the arms, hands, legs and toes
Loss of balance
Accelerated degeneration of spinal discs
Decreased lung volume, trouble breathing
Psychological distress, fatigue, anxiety and sometimes low self-esteem due to worry about body image
Chiropractic Treatment for Scoliosis for the Communities of Mississauga, Cooksville, Erin Mills, Meadowvale, and Streetsville
Over the past several years, we have come to learn that the concept of "watching and waiting", spinal bracing and corrective surgeries are not always effective and are usually risky. Chiropractic, along with deep tissue massage and the right exercises can produce significant and positive results in people with scoliosis. A 2004 study has shown support for chiropractic intervention and targeted exercises over the more common braces or surgery.
To help stop scoliosis from progressing, lifestyle changes and seeking help from our Mississauga chiropractors will be the best course of action. With the spine acting as the passageway for all the communication from your brain to your body, it's easy to see how scoliosis can damage that necessary communication. Unlike bracing or surgery, Chiropractic care has showed decreased scoliosis complications and pain, along with improved lung function, physical functioning and better quality of life overall. These methods pose less risks in terms of causing permanent damage. Scoliosis may exist in your spine without you feeling the immediate effects. Feel free to contact us at (905) 821-4951 to see how health your spine is today!

Morningstar MW, Woggon D, Lawrence G. Scoliosis treatment using a combination of manipulative and rehabilitative therapy: a retrospective case series. BMC Musculoskeletal Disorders. 2004;5:32. doi:10.1186/1471-2474-5-32.